FME International User Conference
Shaping Our World with Data
Join hundreds of the world's top data experts to exchange knowledge, transform your skills, and get inspired with FME.
With over one hundred sessions on a range of topics, the FME International User Conference (FME UC) is three days of learning and networking geared for every user level from 'newbie' to 'ninja'.

Learn New Ways to Solve Data Challenges
At the FME UC, you'll discover technical "how-tos", learn tips for your data, and get answers to your trickiest integration questions. You'll mingle with hundreds of the world's top data experts at the leading edge of data technology. And you'll leave with new inspiration, knowledge, and connections.
(And did we mention the venue?)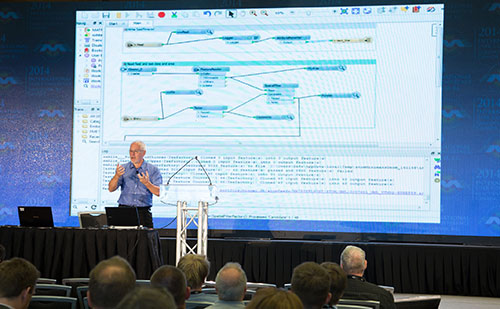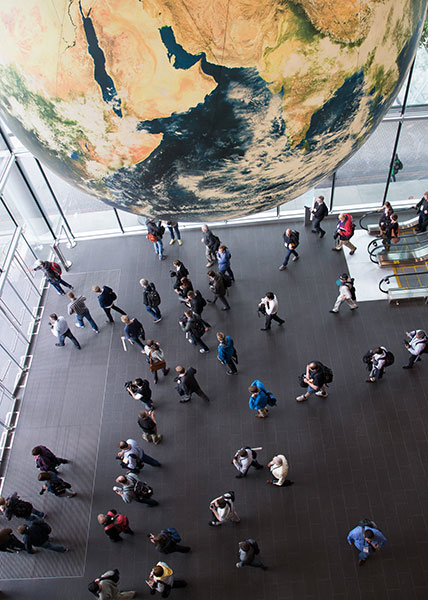 Take Part in the World's Largest FME Event
May 22: Safe Software Partner Day
May 23: Pre-conference Training
May 24-26: Three conference days packed with over one hundred informative and inspiring sessions.
View agenda for more details.
Thoughts on the FME UC 2014
Here's what attendees had to say about the last conference
Thanks to Don, Dale, and their amazing staff for a wonderful conference. Keep it up #fmeuc
I got to eat lunch with @donatsafe at the #fmeuc yesterday, @SafeSoftware sure knows how to host a great Conference!
Great, and extremely relevant, session on working with BIM and 3D in FME. #fmeuc
Good bye #fmeuc I'm leaving full of new ideas! thank you to all of you making this wonderful week happen
A fantastic #fmeuc draws to a close and @SafeSoftware have been the most fantastic hosts once again. Going to miss Vancouver.
Thanks @DaleAtSafe @donatsafe and #safeteam for excellent #FMEUC! Nice to catch up with old friends as well as meet new ones