Fully Immerse Yourself in Data Learning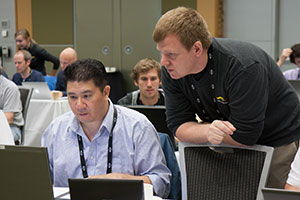 Pre-conference training is happening on Tuesday, May 23, 2017 (the day before the FME UC).
This day of technical learning features a customizable schedule so you can dive into the data topics you're most interested in. Hands-on courses will focus on connecting, transforming, and automating your data with FME. View course details and schedule below.
Pre-conference training can be added to your conference pass when you register or added on at a later date.